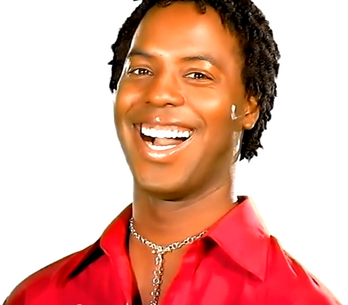 Samwell
is an international pop-star who initially gained world-wide fame for his hit
"What What (In the Butt)".
He is a renaissance man who sings, dances, writes, acts, and works as a flight attendant.
He typically travels in his own private pink zeppelin called the Windbreaker.
He routinely goes to the Essential Raindrop Sunset and Spa for facials.
Samwell has been interviewed by Santa Claus and Kuzy. His stated influences are Madonna and Janet Jackson.
In times of crisis Samwell will collaborate with the World Wide STD Control Center (WWSTDCC) to combat S.T.D.s throughout the galaxy.
Ad blocker interference detected!
Wikia is a free-to-use site that makes money from advertising. We have a modified experience for viewers using ad blockers

Wikia is not accessible if you've made further modifications. Remove the custom ad blocker rule(s) and the page will load as expected.